Hello Twine-tastic Friends!
I hope you're loving our week of play with
Robin's Nest
and Timeless Twine!
First, a card. The embellishment in the center of my twine bow is called a product from The Robin's Nest called a Dew Drop. They are so fun to play with! And the yellow paper I matted my flower image on is also from The Robin's Nest.
I wanted to play with the Dew Drops more! I created this mixed media canvas with intent to gaze upon the sparkly Palm Tree and wish I were somewhere breezy & laid back! The paper is also from The Robin's Nest.
The fun twine: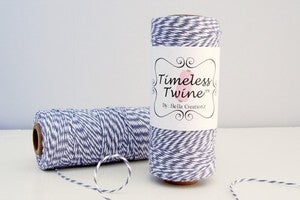 Graphite Grey
Thanks for stopping by!
Melissa