Hey Everyone!! It's Kristy here to share some Timeless Twine and
The Robin's Nest
goodness with you once again.

This week I decided to work with The Robin's Nest dew drops. All I can say is... What FUN they are!!! There are SO many uses for these little things that the possibilities are endless!!
Here's my take on using the dew drops and some fun
rub on's that The Robin's Nest also carries!
And, the Timeless Twine
Olive Green
was just perfect to create my stem and leaves.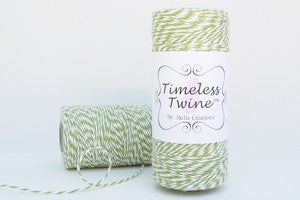 Hope you all have enjoyed today's project and are inspired to grab you some Timeless Twine and some The Robin's Nest dew drops and do some creating!
Have a twine-tastic Day!!
Kristy