Hello and Happy Friday Crafty Friends!!
Sequins are very trendy now, I combined two trendy things together...
Sequins + Twine
Simply threaded the sequins using Natural Baker's Twine.....
...then wrapped it around the card front and flattened the sequins.
Natural Twin
e can easily pass thru the hole in the center of the sequins(any size).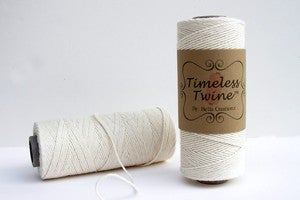 I used Studio Calico paper for this card and wood veneer speech bubble.
Thanks for stopping by..
Have a great weekend!
Piali.