Hey Twine-fanatics!!
It's Kristy here sharing a fun, but very simple card with all of you today!
This card was super simple and fun to create. I used an SVG from Scraptastical Kreations for the kite, and I just added some amazing Timeless Twine for the kite string. I really wanted to add a cute little face to my kite, but my PK stamps are MIA!!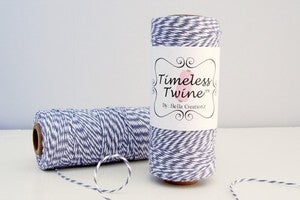 Thanks for taking a peek at my card today, and I hope you all have a twine-tastic day!
Kristy