Happy Wednesday everyone, Brianna here from
Happy Scrapper
!! I have been on a roll lately trying to get as many cards made as possible for a craft show I will be selling at, at the end of this month. I have a sweet get well card to show you that I made.
Why is it, that some of the cards you think you would use the most of, you have none of !? I used on of my favorite twines,
Strawberry Cupcake,
to embellish multiple elements on my card. Okay, who am I kidding, I think I say every time I post that I am using one of my favorite twines. I am in twine denial, I LOVE them all, hehe !! My cute little piggy is from the Rainy Day Critters Cut File from
PPPR.
I added a cute little Peachy Keen face stamp to this cutie, you can't tell from the picture but she has glossy accents on her snout. This is only 1 of 3 get well cards that I now have, ouch, I better start making some more before my craft show.
I want to thank you all for stopping by and taking a peek at my little piggy card, I will see you all next time !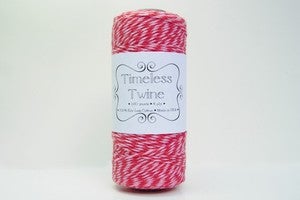 Brianna