I am super excited to announce the new
Timeless Twine Design Team that will be starting in July.
We didn't have a DT call this time around, but no worries....
we will have one the next time around!
I have been following these ladies blogs for a while and I love their work.
We have 3 returning DT members and we are sorry to see 2 fabulous
DT members leave, but I am sure you haven't seen the last
of them on the blog.
Head over to each ladies blog to check out all their
fabulous creations and to learn a lil' about them.
Don't forget to follow them so you don't miss
one Twine-tastic moment!
Annette

*Returning DT Member*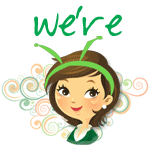 *Returning DT Member*
*Returning DT Memeber*
Don't forget to link your project in this months "
Anything But a Card
" Challenge!
Deadline is June 30th.
You could win 1 spool of the new "Firecracker" Timeless Twine.